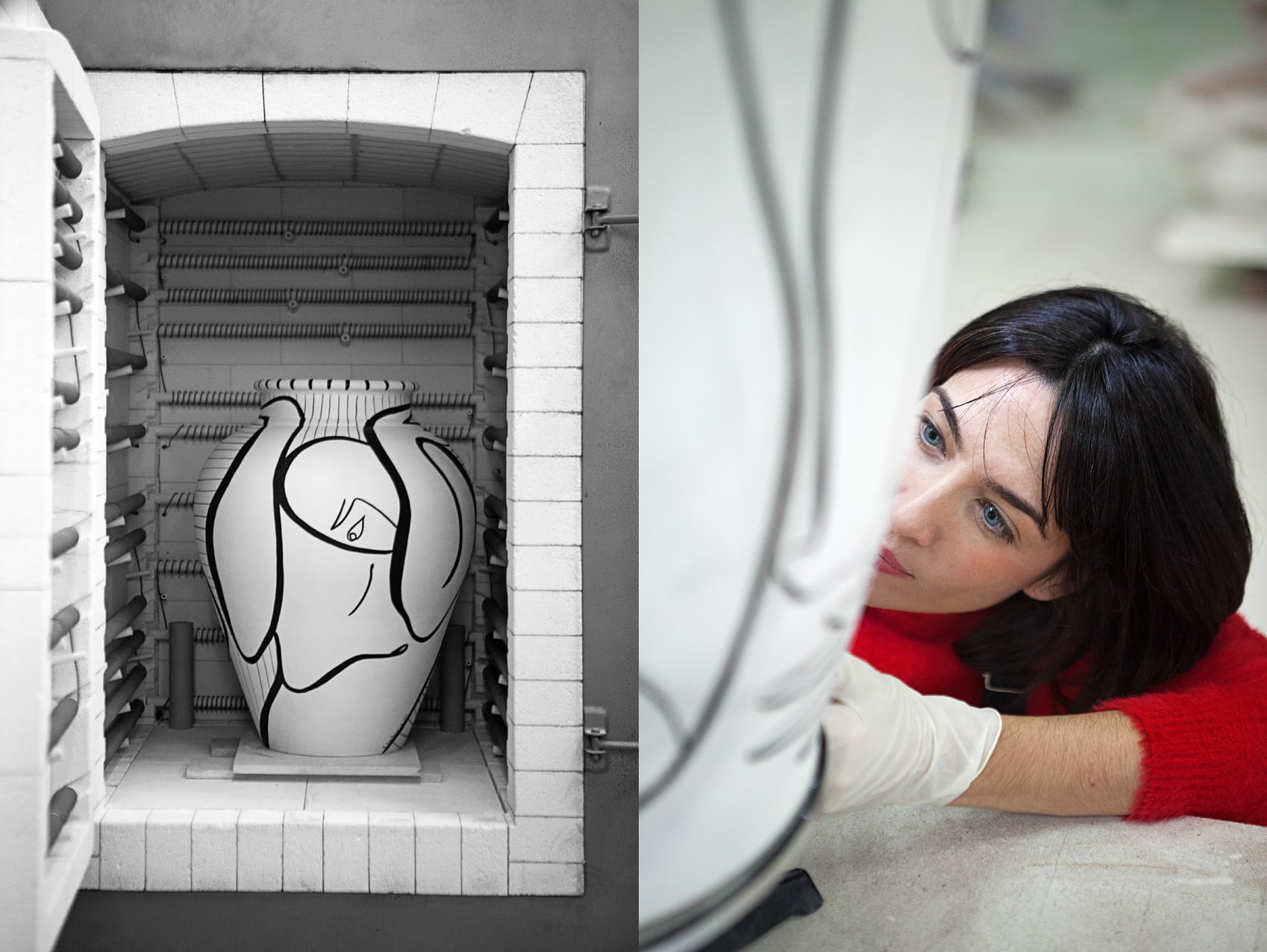 CONCEPT
Trapped Collection are unique hand-painted ceramics that we make on request. For this purpose, we collaborate with San Ginés workshop in Talavera de Reina (Spain) renewing craft traditions. In 15th and 16th centuries, the spanish town of Talavera de la Reina became internationally renowned for ceramics and their methods of drawing. They called it "La ciudad de la cerámica" or "The city of ceramics". Talavera de la Reina ceramics are considered by UNESCO Intangible Cultural Heritage of Humanity Cultural Heritage.The average time of realisation is 40 days given its dimensions, each piece takes three firings and is turned by hand. 
You can also find them through Rossana Orlandi's gallery. 
DIMENSIONS
65 x 45 x 45 cm. 15 kg aprox.
TECHNICAL SPECIFICATIONS
The designer experimented with mixing two or more pigments to obtain an intense black.The hand painted ceramic is then fired at low temperature of 1050 degrees celsius in an electric ceramic kiln. Are suitable for outdoor use too.
MATERIALS
Hand painted white ceramic.
PRICE
Price under request. Get in touch here.
DRAWING PROCESS
Photos by Asier Rua.