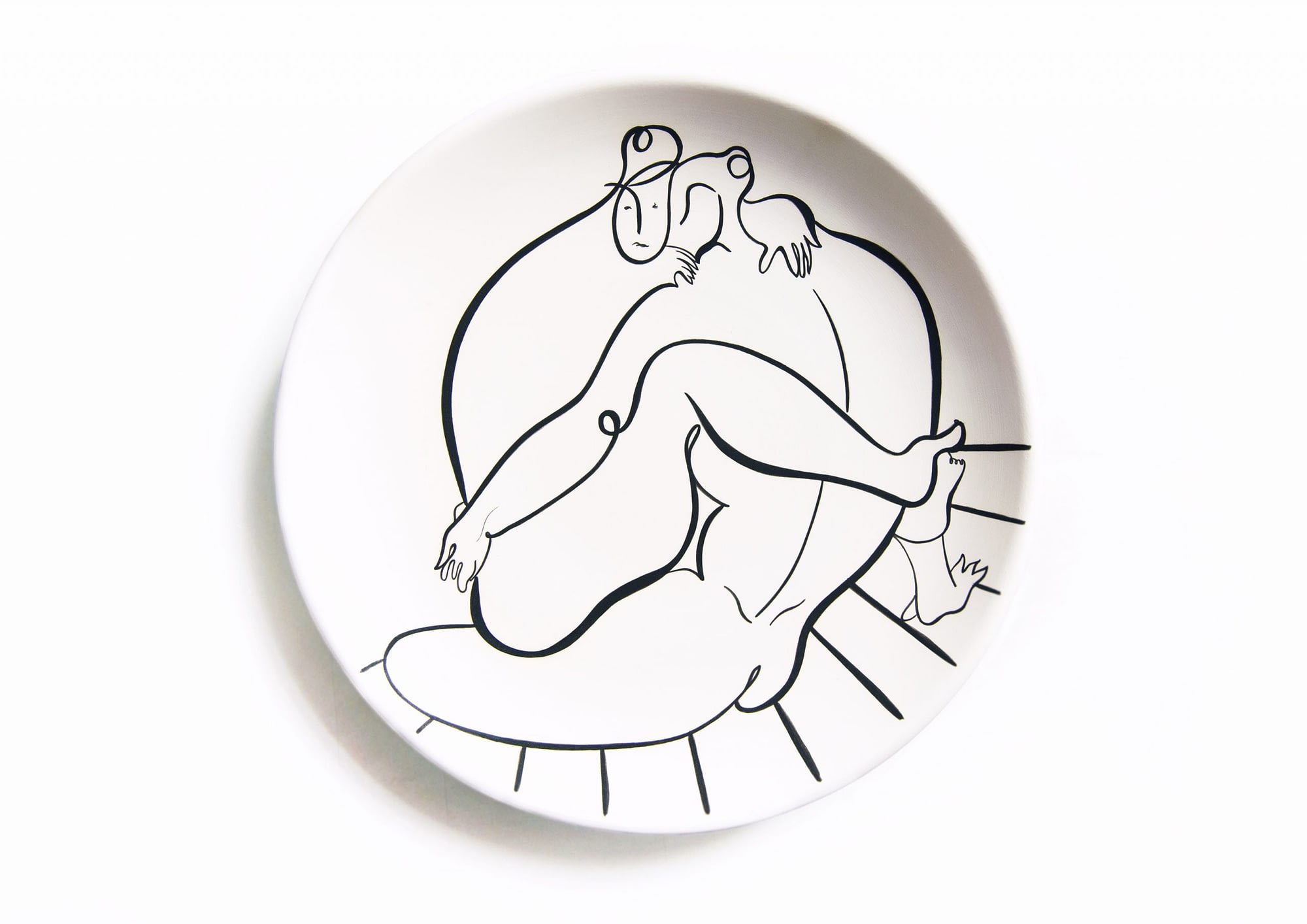 CONCEPT
Designer Andrea Santamarina combines in this artistic collection for Rossana Orlandi of hand-painted ceramic two traditions: the Mediterranean practice of painting on ceramics plates and the Japanese style of Ukiyo-e («pictures of the Koating world") that represents erotic scenes created, in this case, by Hishikawa Moronobu during the seventeenth century. While sex in the East already in that period Ceramic Sequences was not taboo, in the West we have seen how recently works of classic authors are censored when advertising, covering the parts or scenes that are considered impudent. Each dish is part of an imaginary animation sequence and vindicates through beauty the freedom of expression and being able to speak about a subject that is indissoluble to the human being and that is why it has always been present in the history of art.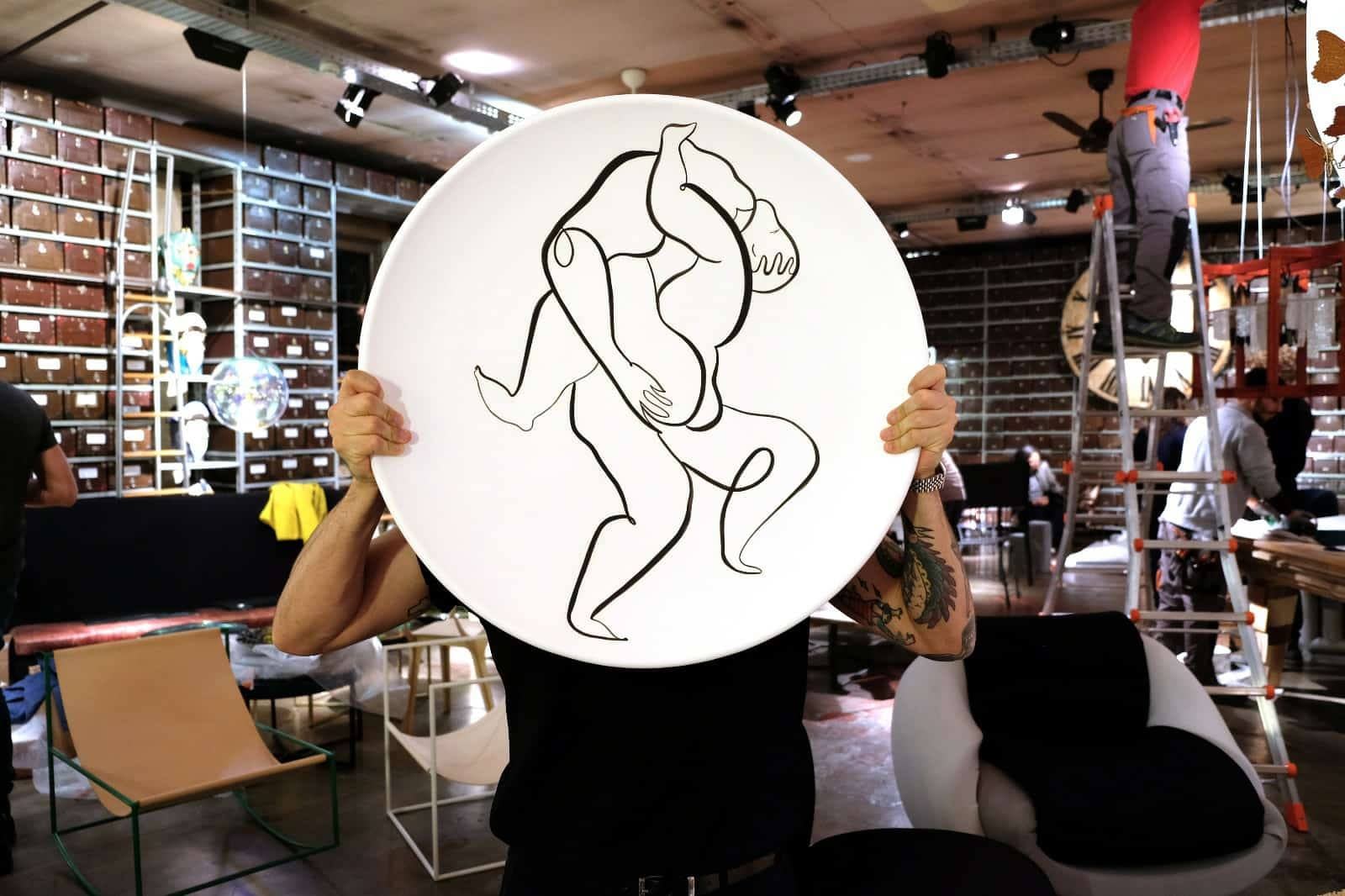 The designer experimented with mixing two or more pigments to obtain an intense black.The hand painted ceramic is then fired at low temperature of 1050 degrees celsius in an electric ceramic kiln. The simplicity of form and the natural rhythm of the line characterised her personal style.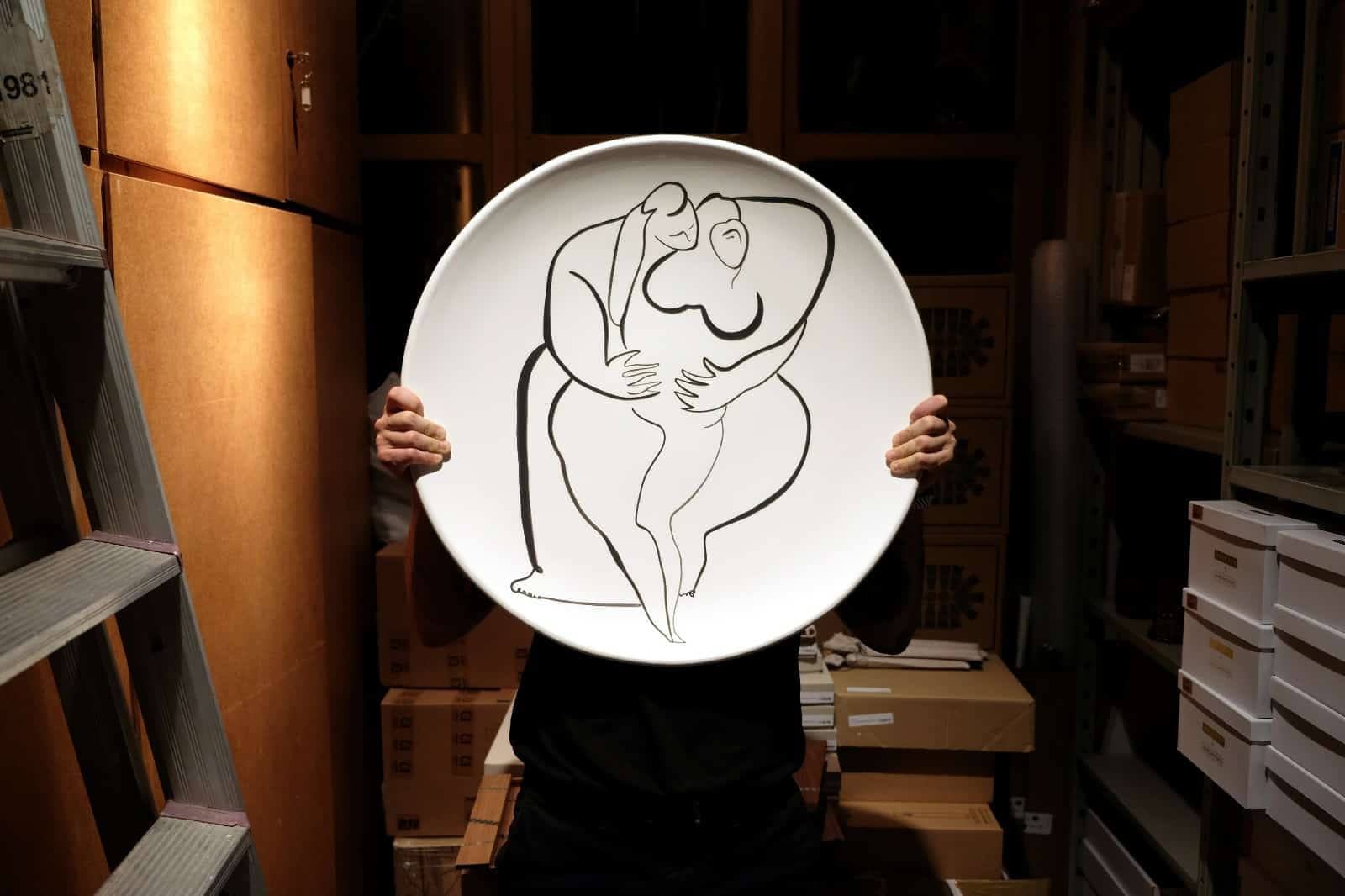 MATERIALS
Ceramic. Dimensions: XXL (60 cm), XL (42 cm), L (35 cm), M (30 cm) and S (26 cm).
PRICE
Price upon request. Get in touch here.