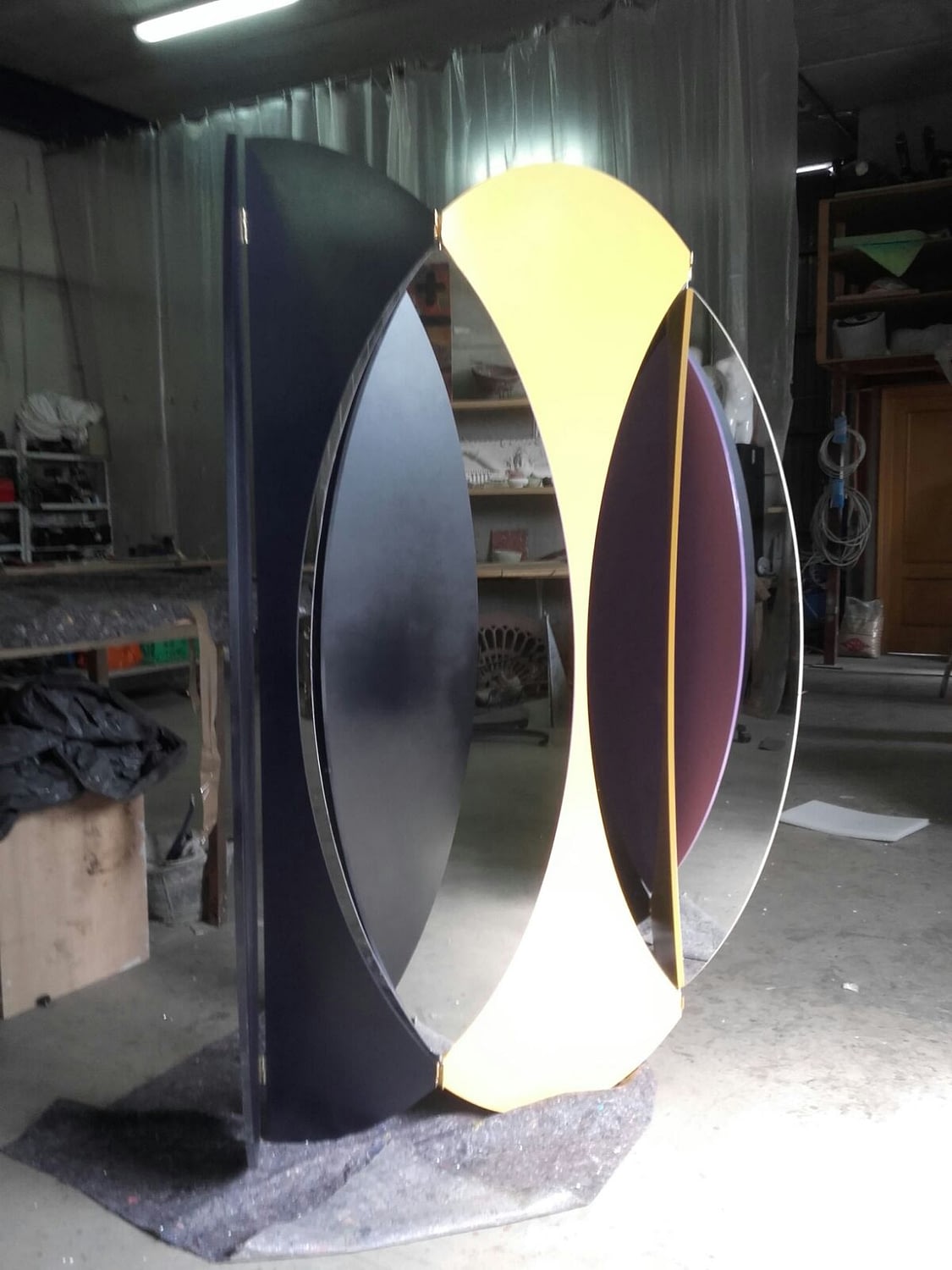 CONCEPT
The relation of Andrea Santamarina with the cinema world flows into a sculptural design inspired by The Lady from Shanghai (1947 ), by Orson Welles:
A folding screen represents the change from day to night or from darkness to emotional clarity of the characters in the film and, by extension, of the spectators. We are the ones who we will be reflected in the two rotating mirrors incorporated into the spectacular room divider structure. The limits expand them to infinity (as emotions) when the two mirrors face and an optical effect of Mise en abyme is created, by multiplying the reflected image beyond space and time.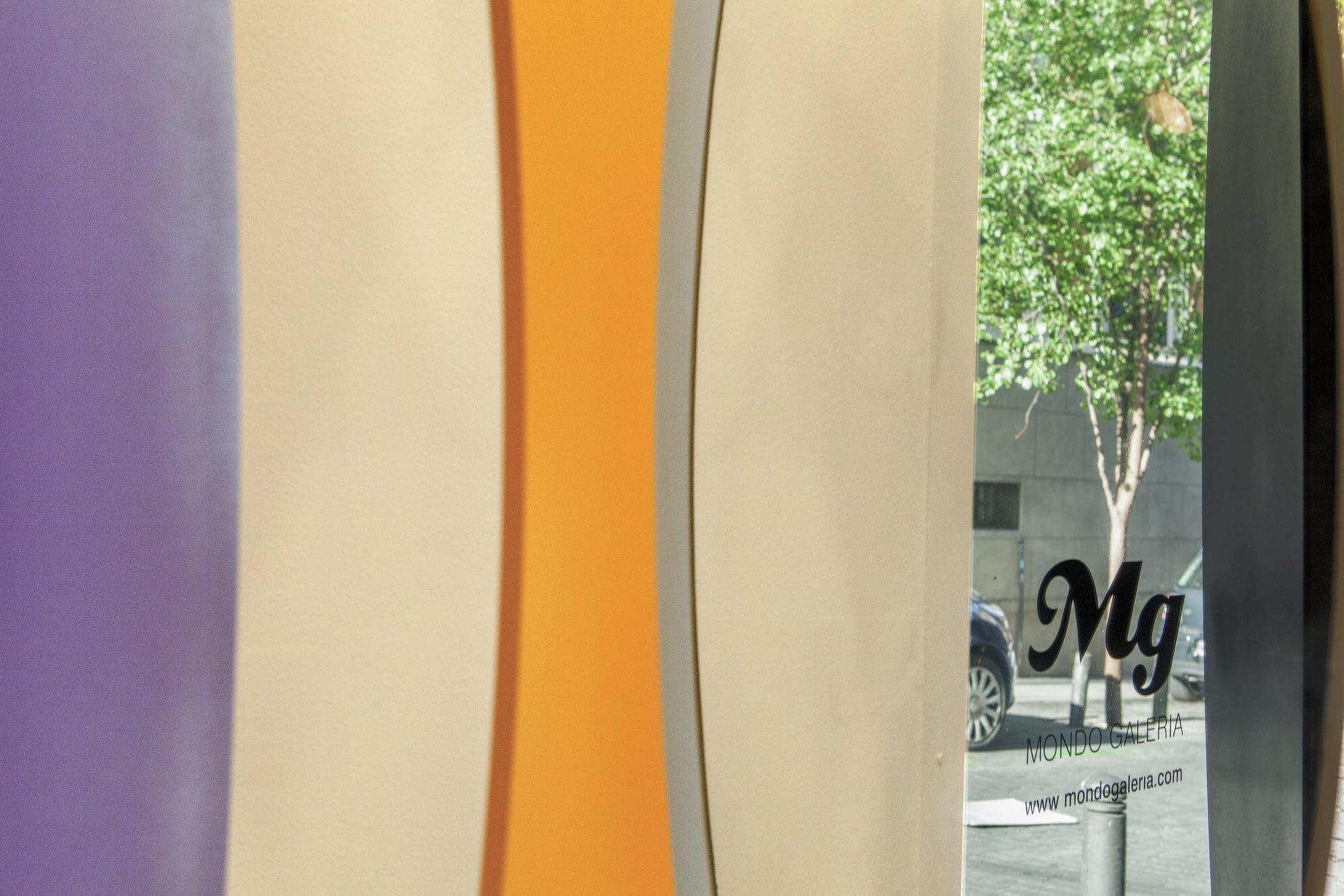 Also according to the position in which the screen divider is placed can become the desired lattice for all voyeur, leaving a glimpse through their spheres, the image of one who seeks to hide from himself, from his other self, of the reflex sometimes says more about ourselves than our image. And can also achieve, why not, the old dreams of Alice leaving her, once again, go through the looking glass.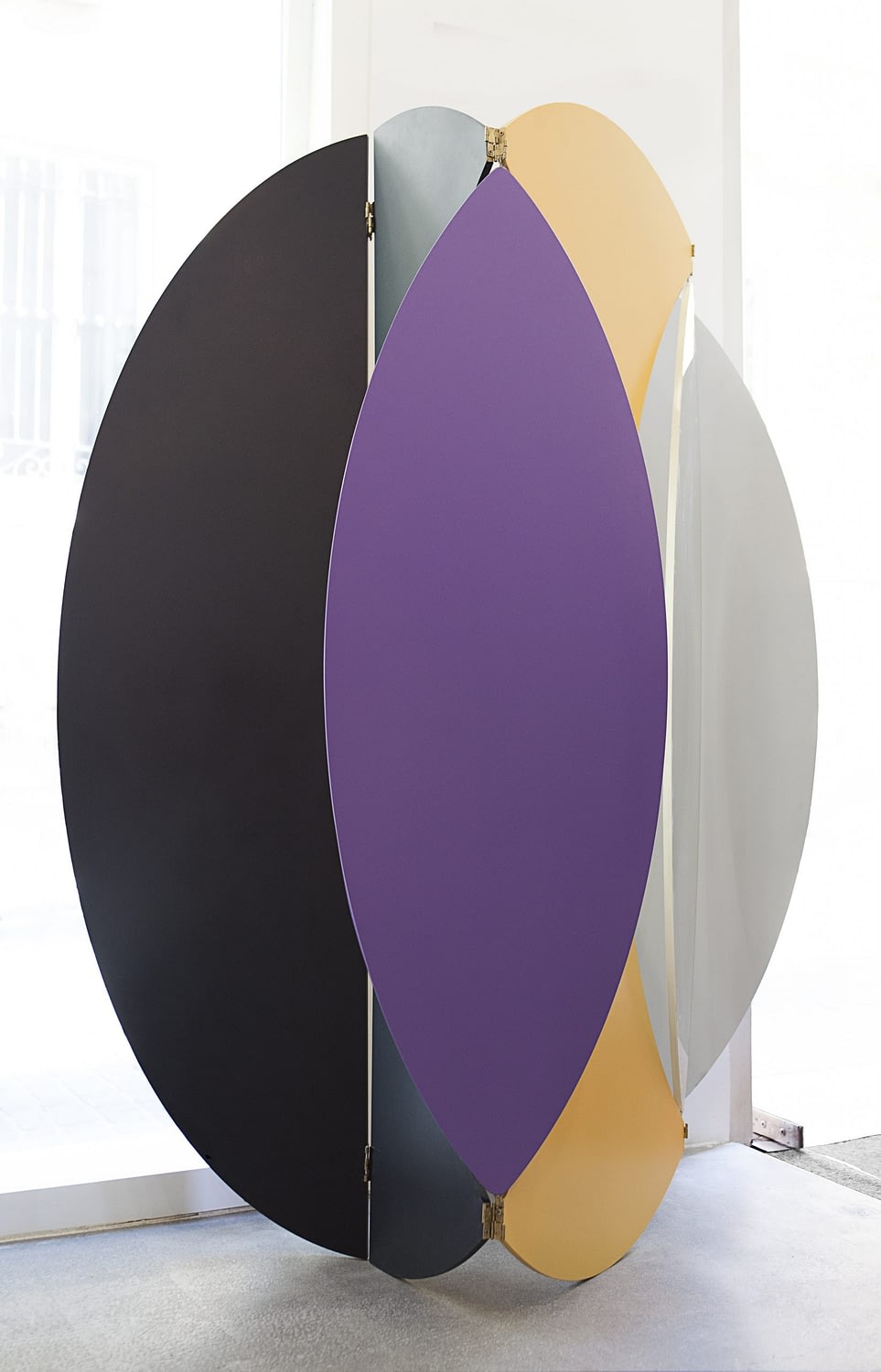 In short, it is a poetic object that Santamarina crystallises her training as a sculptor, and her experience as an art director and designer, to talk about dreams, fears, doubles, of space and of a reality as illusory as sometimes our feelings.
MATERIALS
This is a piece made by hand in which various materials and traditional processes are combined. It used a strong and durable material such as Compacmel, coated with polyurethane paint in matte, which allows it to be placed in both interior and exterior spaces. The fasteners are designed ad hoc in steel, like their legs in brass (as hinges) welded manually. 
H190cmxW220cmxD (Variable)
PRICE
Price upon request. Get in touch here.
Photos at Mondo Galleria by Ana.J.Revuelta.