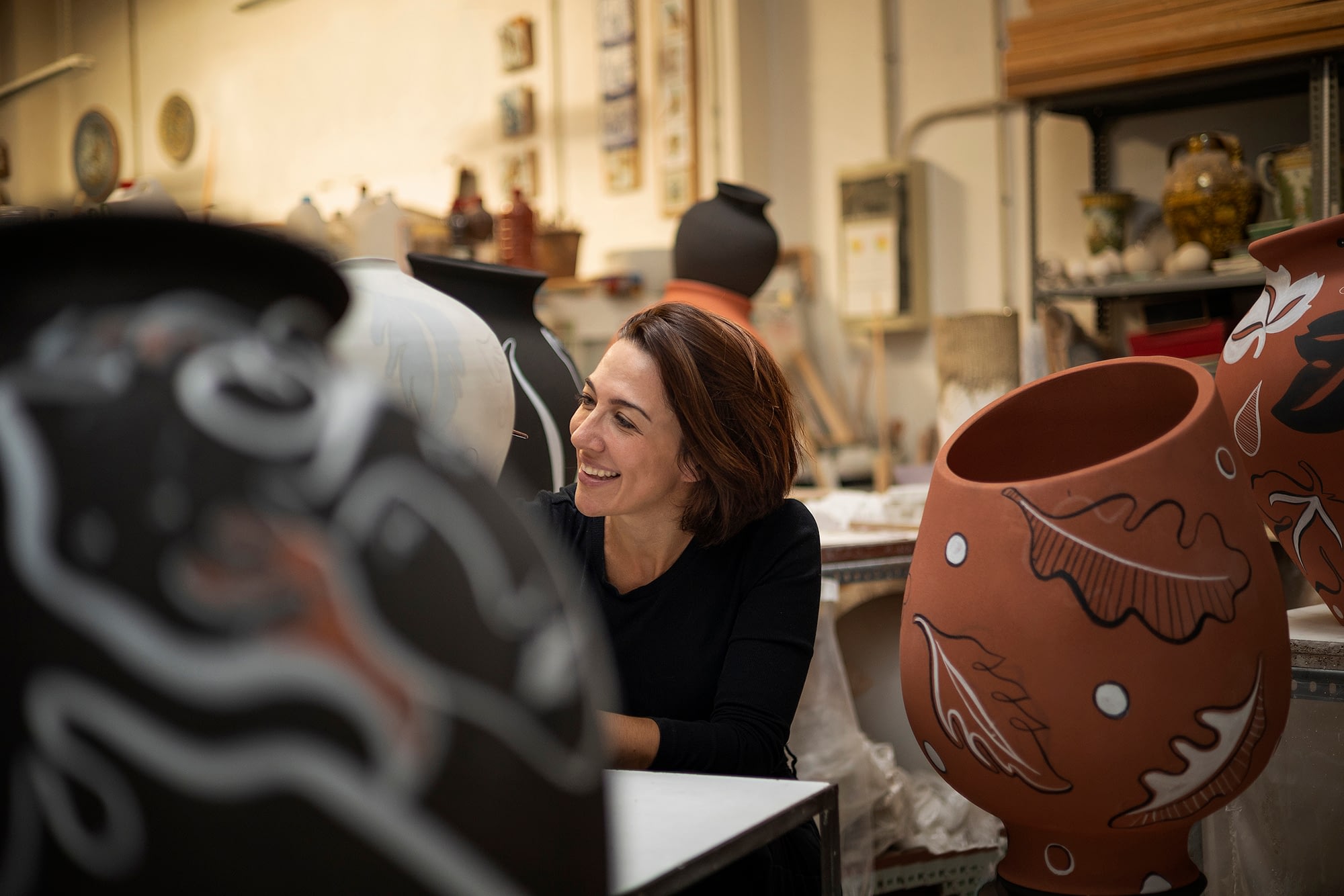 Concept
A tribute to the invisible rural women of Spain who were responsible for bringing drinking water to their homes and a tribute also to all of them who continue to take care of these tasks after water has begun to be traded on the stock exchange.
The shape of a vase has been taken as a starting point to vindicate the popular pottery that is disappearing. Its base has been removed to increase the feeling that the forms are born from the earth and some cuts have been made to generate
an inclination in the ceramics to provoke a slight sensation of instability like the one we are experiencing now.
Technical details
Plates:
XL 60cm / L 42cm / M 38cm
Sculptural Ceramics (without graphics):
75x35x35cm
Ceramics with graphics:
Medium:60c35x35cm
Small:40x31x31cm
Double:100x35x25cm
Ceramic with graphic leaves:
60x35x35cm