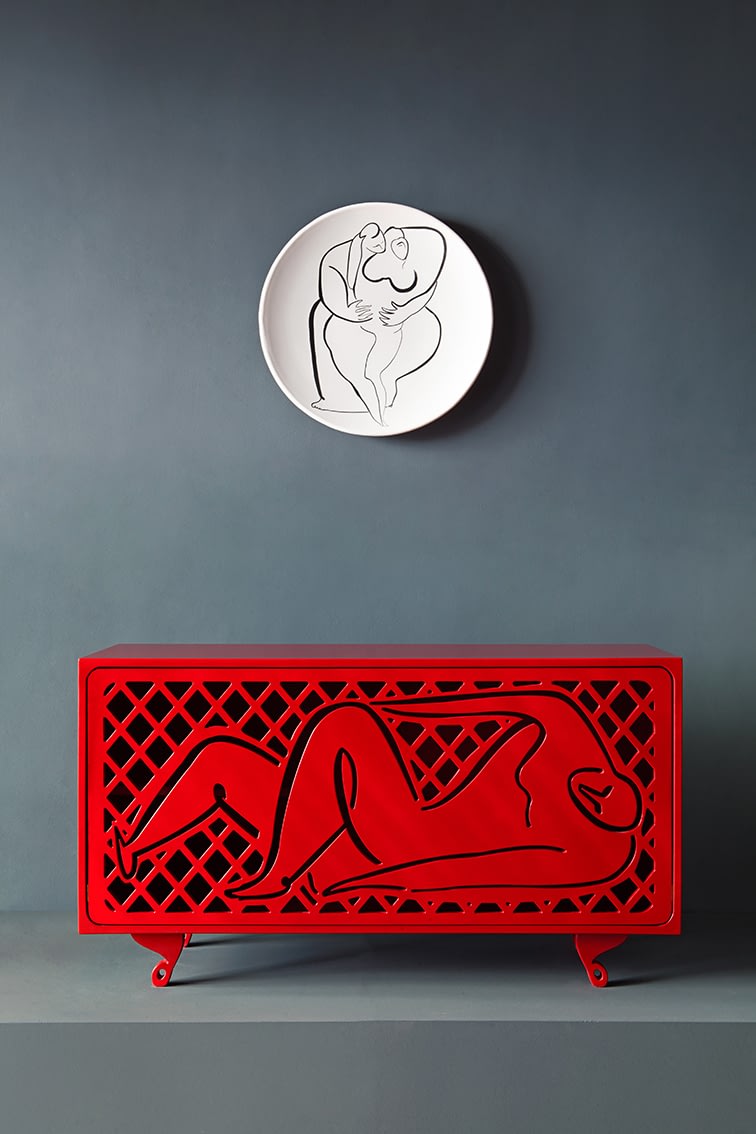 CONCEPT
In this exhibition, Andrea Santamarina explores the space that exists between drawing and contemporary design, creating a collection of frontier objects. Her work is characterised by her continuous search to find different supports in which to apply drawing and to transgress the limits of everyday objects.
Santamarina works by revitalising ancestral techniques and materials through contemporary products with a marked graphic character, searching for concepts and developing iconic objects that transcend their functionality to communicate a series of values. In this case she has used three natural materials such as ceramics, wood and leather waste generated by the fashion industry, looking for processes in which to combine craft techniques associated with Mediterranean culture with contemporary digital tools (such as laser or cnc cutting).
Her latest pieces are based on the iconography of popular furniture. Within them she shows us characters trapped in their function as mere decorative objects, trying to explore the limits of them.
Solo exhibition at RoomServiceDesign Gallery during BarcelonaDesignWeek 19 .
Cabinet: 630x 1300 x 450mm
Cupboard: 1700 x 1250 x 500mm
Tapestry: 145 x 850mm
PRICE
Price upon request. Get in touch here.
Photos by Asier Rua.