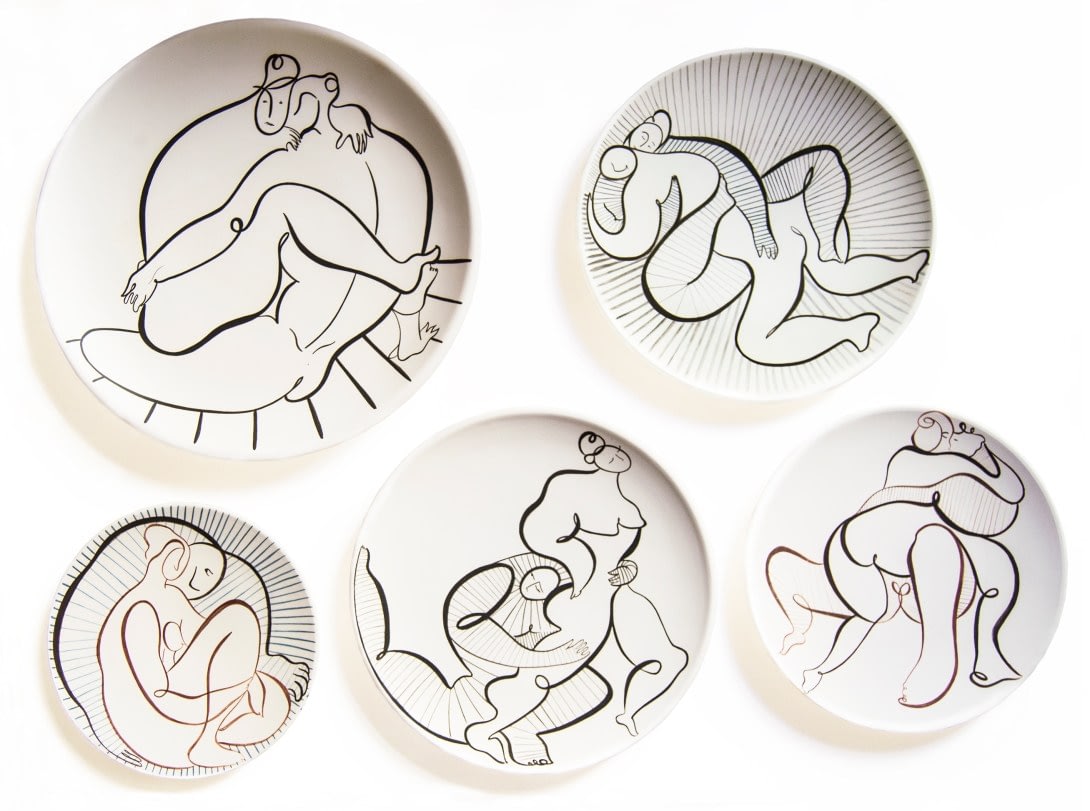 Ceramic Sequences are unique hand-painted ceramics. Please contact us for the availability of the ceramics. Not all the pieces are include in the website.
You can also find them through Rossana Orlandi's gallery.
DIMENSIONS
XXL: 60 cm
L: 42 cm
L: 35 cm
M: 30 cm
S: 26 cm
TECHNICAL SPECIFICATIONS
The designer experimented with mixing two or more pigments to obtain an intense black.The hand painted ceramic is then fired at low temperature of 1050 degrees celsius in an electric ceramic kiln. Are suitable for outdoor use too.
MATERIALS
Hand painted white ceramic.
PRICE
Price under request. Get in touch here.
DRAWING PROCESS